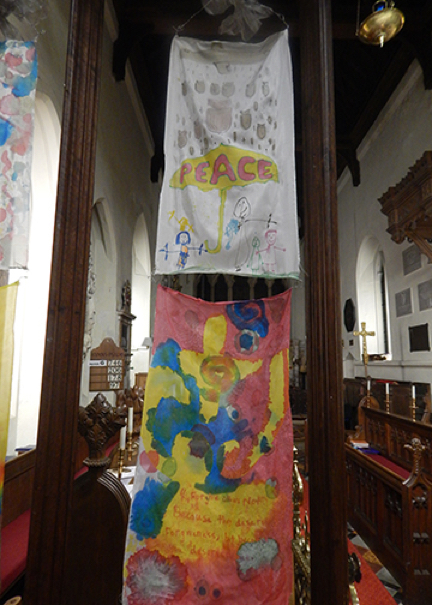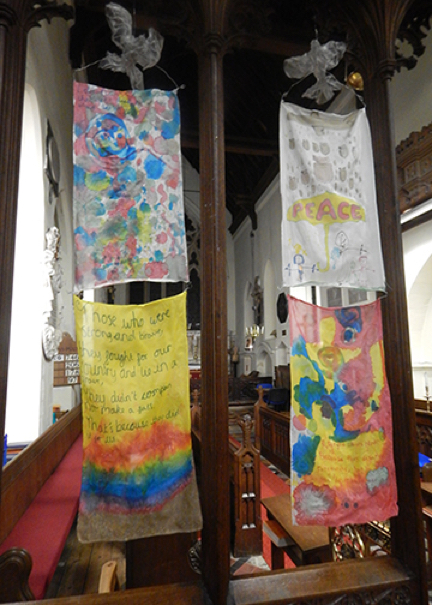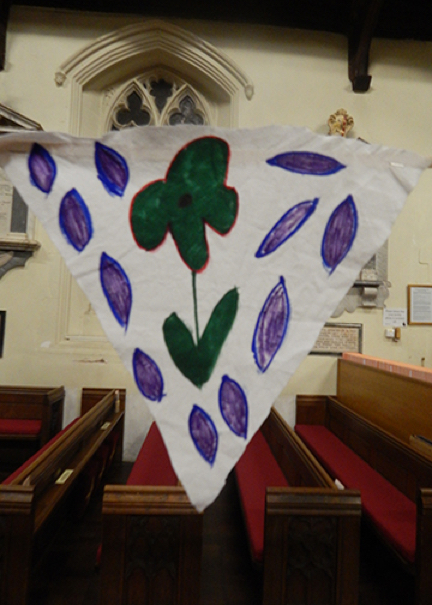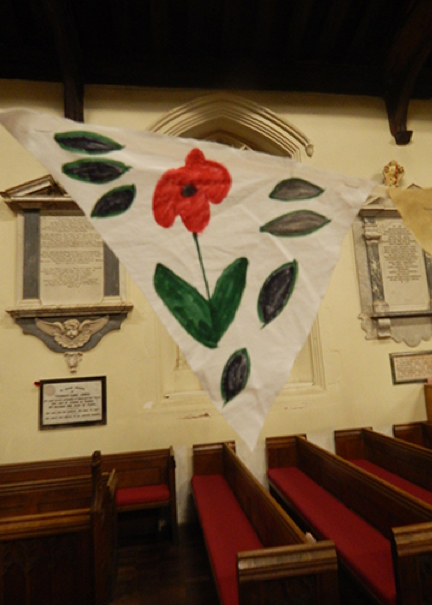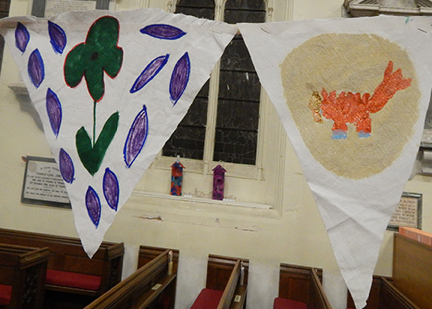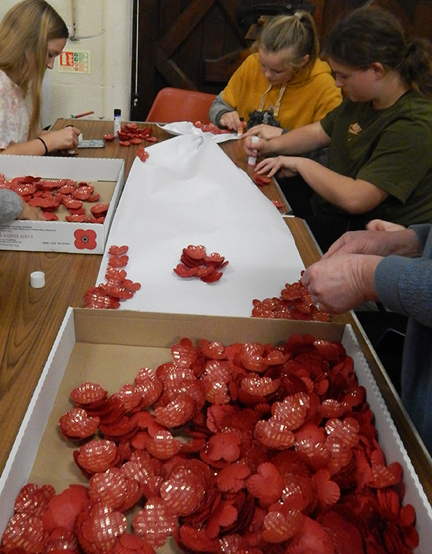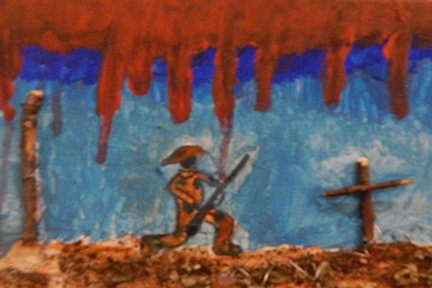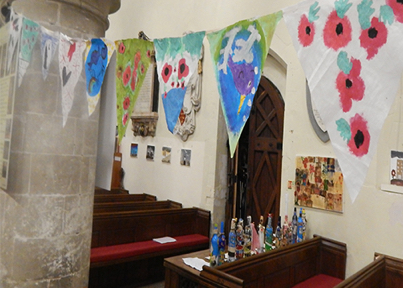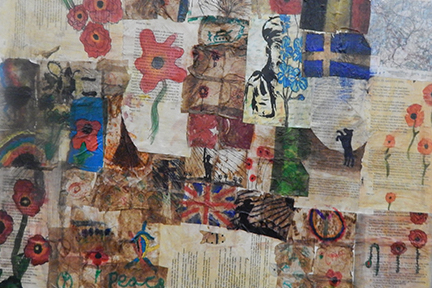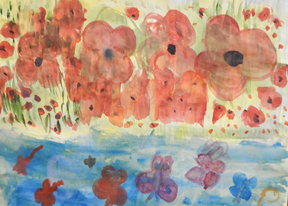 With Transformers Youth Arts Group and Girls Brigade (1st Burnham Branch)
All the artworks on display were created by the above groups, for the end of WW1 celebrations. The works include paintings, 3D, collages, altered bottles, pin mesh, poppy installation, bunting and painting on silk.
The groups looked at the life and times of the soldiers who took part in the Great War. Learning about conditions in the trenches, the kinds of weapons they used and the needless loss of life on all sides. We also considered the life of Florence Nightingale, the founder of nursing, and the British nurse Edith Cavell who was executed by the Hun as a spy.
This project has been carried out over many months and created a lot of dialogue with the children. They have responded well to the project brief which helped them gain knowledge and understanding about the futility of war.
Artworks on display:
Message in a Bottle, altered bottles
Collages
3D sculpture, with boxes
Lamps
Paintings
Works on Canvas
Messages of Peace, painting on Silk
Doves, pin mesh
Poppy installation