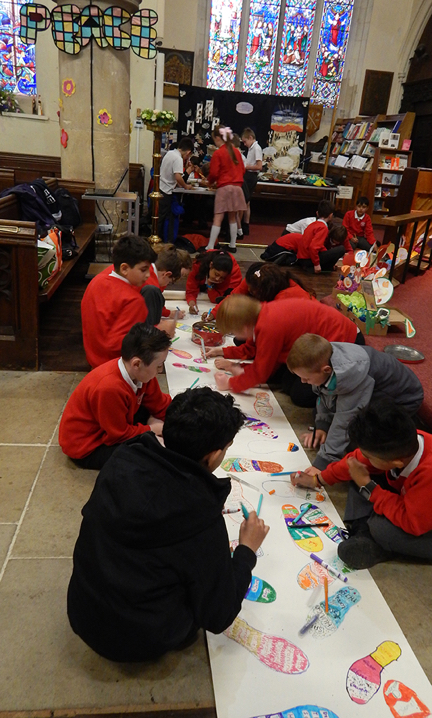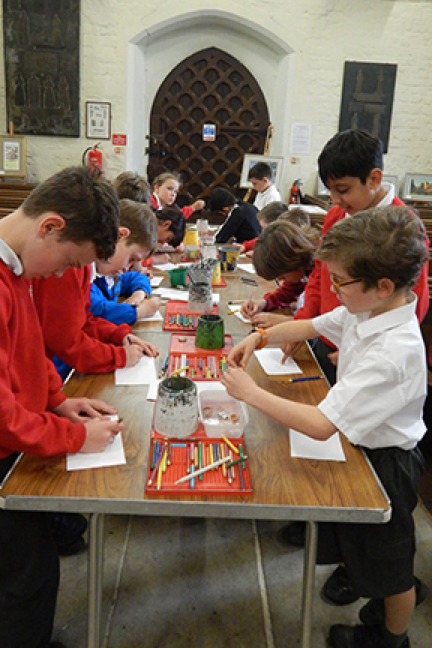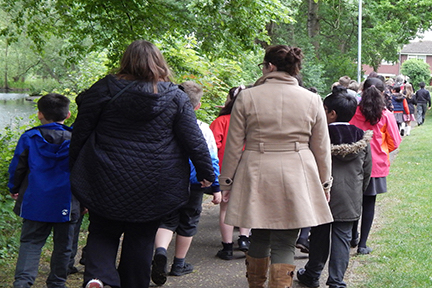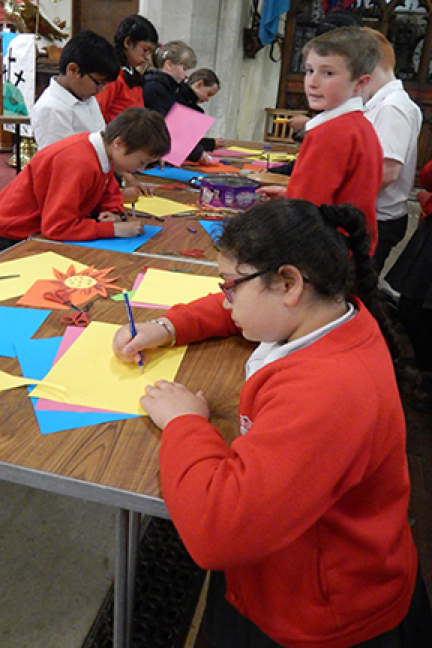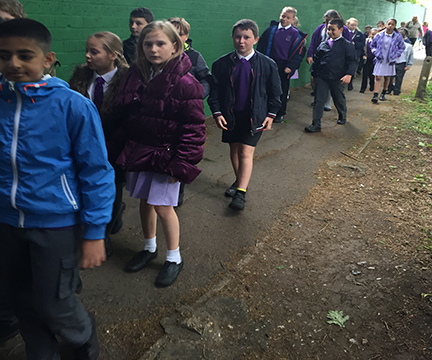 Syria: Reflections and Visions
In aid of MASS (medical aid and support for Syria)
A celebration of the arts was held in St Peter's Church Burnham 13th - 15th May 2017 in collaboration with MASS (medical aid and support for Syria). The events included the following: art exhibition showing work from local, national and international artists; a banner and knitted flowers installation created by the Holy Stitchers; 3D works made by the Transformers Youth Arts Group; floral displays arranged by the flower teams from St Peter's church and Our Lady of Peace; Persian rugs; an evening concert with music from Syrian and English musicians; songs performed by three young people from the local area; cream teas in Cornerstone; and a schools day.
We had children from St Peter's C of E School, Lent Rise School and Girls Brigade (1st Burnham Branch) attending on Monday 15th May taking part in the Walk A Mile in My Shoes art workshops focused on journeys taken by children as refugees to escape the war and conflict in Syria, ending up in refugee camps and risking their lives in flimsy boats crossing the Mediterranean sea. A  representative from MASS gave a talk about the current situation in Syria and the work of the medical aid charity. These events are aimed at raising funds to help set up a medical centre in Syria.
The Rt Hon Dominic Grieve officially opened the events on Friday evening 12th May. The events on Saturday and Sunday were open to the public.