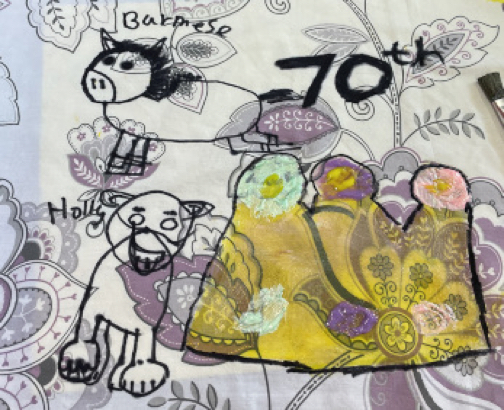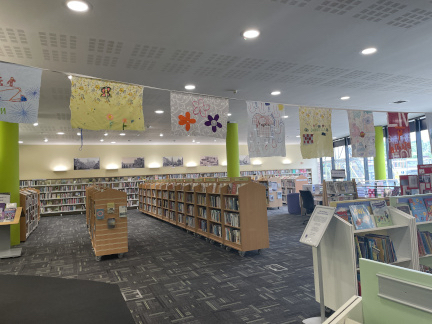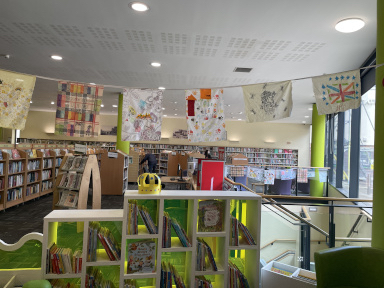 Jubilee Bunting Public Art and Schools Project by Rhonda Fenwick and Beth J Ross
To celebrate and reflect on the Jubilee and Durham City and produce a lasting artwork which will be exhibited in the community working with schools. To produce bunting flags which will be sewn together to create a public artwork and legacy of the Jubilee year. The resulting artwork will be exhibited as part of the Jubilee Celebrations. It will be a lasting record and legacy of the children in Durham City at the time of the Jubilee.
Materials will ideally be sourced from charity shops and fabric destined for ragging/landfill. This is environmentally friendly and will also be a record of patterns and fabrics from the past and present.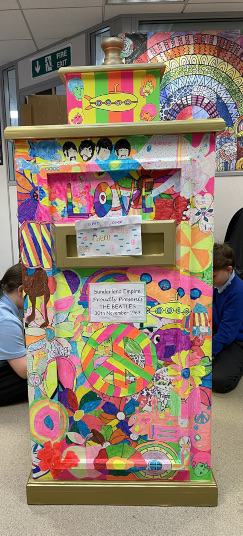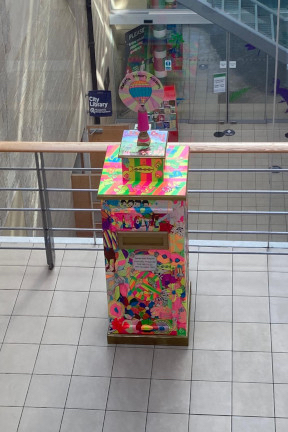 Jubilee Postbox Project
As part of Sunderland Cultural Education Partnerships (SCEP) development, MLAM received funding via Sunderland City Council to co-ordinate and deliver the following project:
To support and co-ordinate the production of 12 post-boxes which will form part of the Jubilee celebrations and 'The Queen Through Time', at the Museum and Winter Gardens between May and July 2022. We will also potentially install post-boxes around the city and at the venue and/or schools. This will be after the original exhibition, which was part of the requirement from the council. Using the theme of community, identity and place, schools will be invited to work with an artist, linked to a cultural organisation, to transform a post-box.
MONA LISA Arts & Media with artist Rhonda Fenwick worked with children from Newbottle Primary — Aim High Academy and in collaboration with Sunderland Empire. Researching the history of the theatre Rhonda decided to create work with the school children inspired by the Beatles animation film Yellow Submarine. The Beatles performed twice at the Sunderland Empire in the 1960s. The message of the film and its songs, about beauty, happiness and the love of music is very relevant especially in today's world of climate change, mental health issues and the challenging times we are all living in.