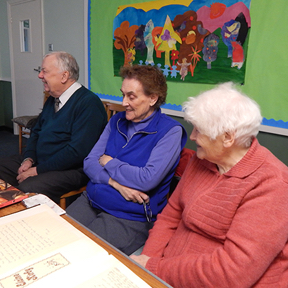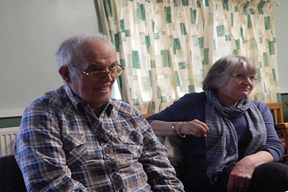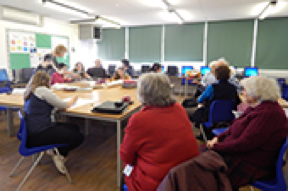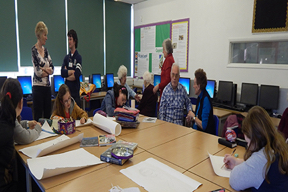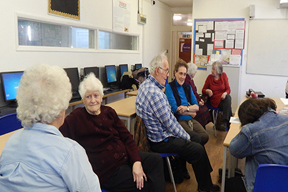 The Well@Lent Rise in collaboration with MONA LISA Arts & Media
MONA LISA Arts & Media is working with participants involved in the Memory Book Project at the Well@Lent Rise and children from Burnham Park Academy in the Youth Café. Together we will create a short animated film, which will involve sound recording, video film, interviews, creative writing and visual art.
Since it started, everyone has enjoyed learning about themselves and each other, as one of our groups says:
We have spent the last few weeks preparing to put together our Life Books. When we first met we did not know each other, but we have found out that we had loads of friends in common, we had been to the same places, the same school. Now we feel like really 'old' friends. It is amazing how the subjects we end up talking about provoke so many memories. It is a really good interesting afternoon, with tea and a chat with friendly people.
We record memories of our lives and family history on paper, video and sound, making them available to our families and to the public. We aim to include students from local secondary schools in the recording of memories. Memory Book is open to all and is accessible to those with disabilities.
The Memory Book Project was officially launched on 5th June 2015 at the Burnham Methodist Church by Dominic Grieve MP. The short film was also screened and enjoyed by the invited audience and project participants from the Well@Lent Rise and staff and pupils from Burnham Park Academy. This was a collaboration between MONA LISA Arts & Media and the Well@Lent Rise.